A wedding day should be considered as a special event in a person´s life. The couples, especially brides, are devoted to the organization of their perfect day along with their professional wedding planners. Nevertheless, they are always trying to find a suitable venue which is going to be able to fulfil their expectations regarding appearance; arrangements and hosting the certain number of guests. It is also important that these facilities provide the license for civil marriage ceremonies which is going to provide the possibility for the couple to perform their ceremony and have reception under the same roof, without unnecessary trouble and moving. Wolverhampton has several facilities in the city and near it, where you can perform your marriage ceremony and host your guests.
The list bellow includes nine most beautiful venues available for the brides and grooms of Wolverhampton, which can be booked all year around.
✦ Molineux Stadium
If you are looking for a place to make your wedding day a day to remember, you can marry in the Molineaux Stadium. The stadium has a full civil ceremony wedding license, and it is an excellent venue for your special day. The professional and friendly team is always ready to offer their services to the new clients. Besides, they are always ready to make your wedding wishes come true.
The wedding package includes the free room hire, red carpet as well as the access to pitch for photo sessions. Additionally, the Molineux Stadium wedding service will also provide table linens and napkins in the colour of Wolverhampton team, flowers, cake stand, as well as a glass of champagne for the newlyweds. You can also have personalized table plans and menus. However, this wedding service remembers your wedding day and offers you a dinner for two in Sir Jacks Restaurant on your first anniversary.
The Stadium is 0.2 miles away from the Wolverhampton city centre.
✦ Oak Farm Hotel
Oak Farm Hotel, a working farm from the 18th century, is beautifully arranged and rustic venue with gardens overlooking Cannock Chase. That view can be a perfect outdoor setting for your photo session. The Paddock Suite can host up to 120 guests for your wedding breakfast, as well as up to 300 for an informal buffet reception. Most importantly, the Oak Farm Hotel can be exclusively booked for only you and your guests. The hotel offers a Bridal suite, for your first wedding night. Besides, there are 24 modern en-suite bedrooms where your wedding guests can stay. The hotel is registered for civil ceremonies and offers wedding organisers to help you with all the details before and during the ceremony.
Oak Farm Hotel is situated in Cannock, 7.1 miles from Wolverhampton.
✦ Blakelands Country House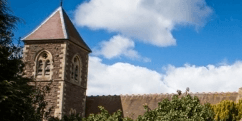 Blakelands Country House from the 17th century is set in eight acres of landscaped gardens, orchards & paddocks which make it a perfect location for your wedding day. More importantly, this can be yours for a day, since two or more weddings are unable to be booked on the same day. It offers a unique and individual approach to all events. Besides, it also means that during the day you and your guests will have full access to the house and gardens for welcome drinks and for making your wedding photos. The venue is also licensed to hold and perform Civil Wedding Ceremonies. During the summer you can have a wedding in the garden, surrounded by beautiful rural setting, in the winter, however, you can have a ceremony in the Maltings Barn, which has up to 120 seats and can also accept up to 200 guests for an evening reception. The barn includes a private bar and Oasthouse buffet room.
Blakelands Country House is located 7.5 miles from Wolverhampton, in a place called Bobbington.
✦ Fairlawns Hotel and Spa
These facilities can offer you a great experience and certainly a special day, with your closest friends and family. This venue is able to accept up to 100 guests during the day and 150 guests in the evening reception. However, it is possible to invite up to 180 guests in the evening by hiring the Cedar room as an addition. Fairlawns Hotel is licensed for Civil Ceremonies as well. Most importantly, they treat the weddings and guests with special care, providing them friendly and warm atmosphere. Besides you have the opportunity to arrange your venues according to your preferences, and you will also be able to use private facilities, as well as the terraces and gardens.
Fairlawns Hotel and Spa is in Walsall, 9.7 miles from Wolverhampton.
✦ Hagley Golf and Country Club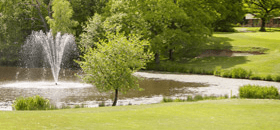 Hagley Golf and Country Club is one of the best solutions for your wedding day. The facility is set in the hamlet of Wassell Grove, and it is licensed to carry out civil ceremonies. There is the, so called, Bluebell Suite, which is appropriate for smaller weddings with a maximum of 60 people. The venue includes the beautifully decorated and arranged hall where you can enjoy both official and informal reception. The lake and the forest which surrounds the facility can be a great option for your wedding photography.
Hagley Golf and Country Club is in Hagley, which is situated 10.6 miles from Wolverhampton.
✦ The Spaces
The Spaces are notorious for its theatrical events year round. Nevertheless, this particular architecture and design offer a possibility for hosting fabulous vintage wedding receptions, as well as light and modern ceremonies. With the help of your professional wedding planner you can transform the places to the wedding venues of your dreams. It should be a day you will always remember with the special glow in your eyes, especially if you are particularly interested in events that regularly happen in the Spaces.
The Spaces is located in the neighbouring city, Birmingham, 11.4 miles from Wolverhampton city centre.
✦ The Chase Golf Club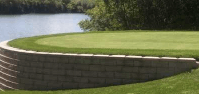 The Chase Golf Club offers a warm welcome as well as the peaceful and tranquil atmosphere of a Cannock Chase rural setting. It is the ideal venue for special celebrations such as weddings, birthdays and anniversaries. The facility overlooks the Shropshire Hills to the West and Cannock Chase to the East which makes it a perfect place for your wedding photo sessions. Besides, the club is licensed to hold Civil Ceremonies. Most importantly, the ceremony rooms are able to accommodate up to 160 guests.
The facility also has a special Atrium Suite which has an impressive glass roof, air condition and heating, which make it a perfect place in every season, as well as the Cedar Suite which is comparatively smaller and, consequently, ideal for a more intimate ceremony. With the help of their helpful and friendly team, you can transform the venues the way you prefer. They feel that every wedding should be unique and try hard to make everything in their power to provide you the wedding day from your dreams.
The Chase Golf Club is in Penkridge, 11.4 miles from Wolverhampton.
✦ Hundred House Hotel
Twelve years ago, the Hotel manager renovated the barn next to the hotel and made a perfect venue for your wedding day. This 17th-century barn offers rustic and warm atmosphere, which is at the same time luxurious and inviting. Exposed wooden beams, lovely galleries, and the stunning chandelier create an exceptional venue for hosting the wedding. Outside is equally beautiful, with a unique charm, magnificent gardens, and beautiful surroundings. The facility also offers first class service and excellent food.
The hotel is fully licensed for civil marriage ceremonies. The barn alone can host up to 120 guests during the wedding breakfast and 140 for the evening reception. However, there is an option to attach a marquee to the barn, which makes 40 additional seats. On the other hand, you can also have access to the Enchanted gardens which look equally amazing in summer and winter as well.
The Philips family is in charge of the business for the past 28 years, and they are proud of their accomplishments and service they provide. They provide a team which is dedicated and ready to help you with individual requirements and the whole event since they are aware of possible stress and unexpected issues.
Hundred House Hotel is located in Telford, 11.5 miles from Wolverhampton.
✦ Hyatt Regency
The Hyatt Regency is located in the heart of Birmingham, and it is the perfect venue for your wedding, no matter if you are keen to have simple and intimate civil ceremony or a grand wedding reception. The facility has over 20 years experience in organising weddings. As a result, you can be sure that you are in safe hands, and that your wedding will be handled like no other before. They are ready to accommodate weddings with just two guests as well as receptions with up to 250 guests. Also, the hotel is licensed to hold civil ceremonies and civil partnerships. Nevertheless, the hotel is perfect for other events as well. There are several different rooms available for your special event depending on your preferences and number of guests.
Hyatt Regency is also located in Birmingham, 12 miles from the Wolverhampton city centre.